Consider these two scenarios: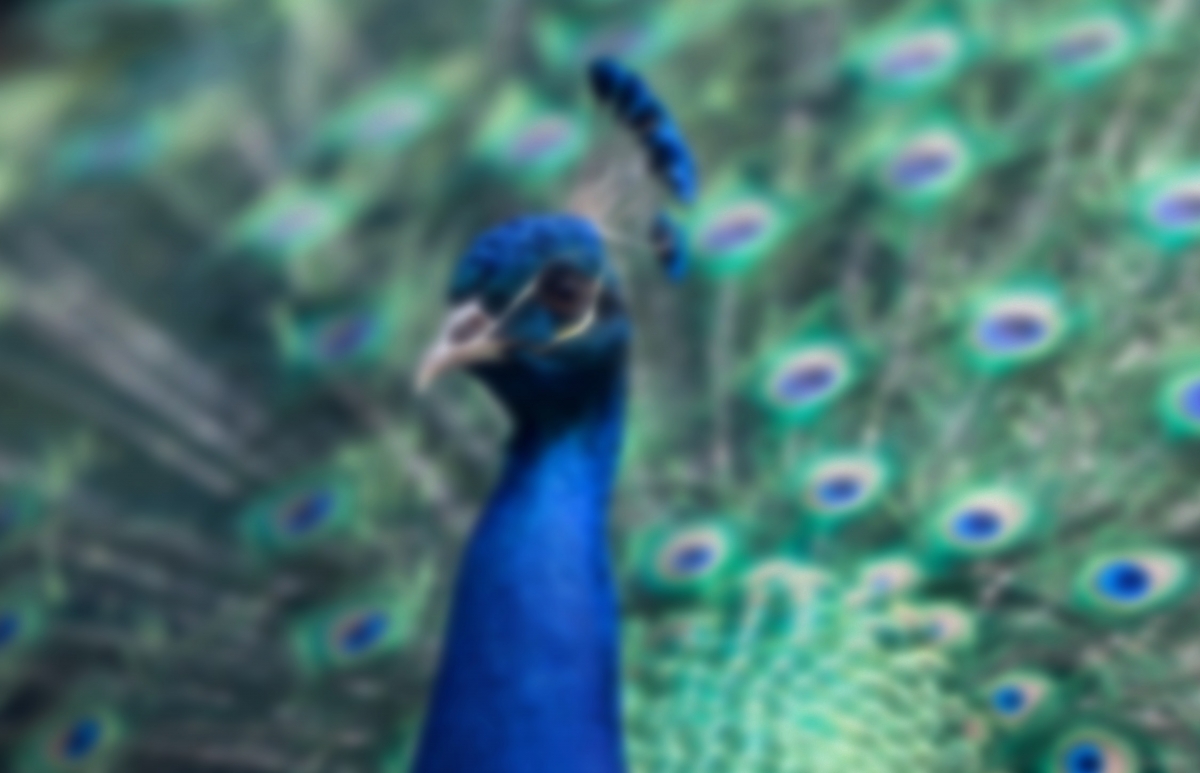 Scenario 1
You sit down to study, with a vague idea of what you might do in the hour ahead. You open your laptop. Before you know it, an hour's up and all you've done is plan the session. You haven't turned a page of the book on your desk, or made a start on that essay plan.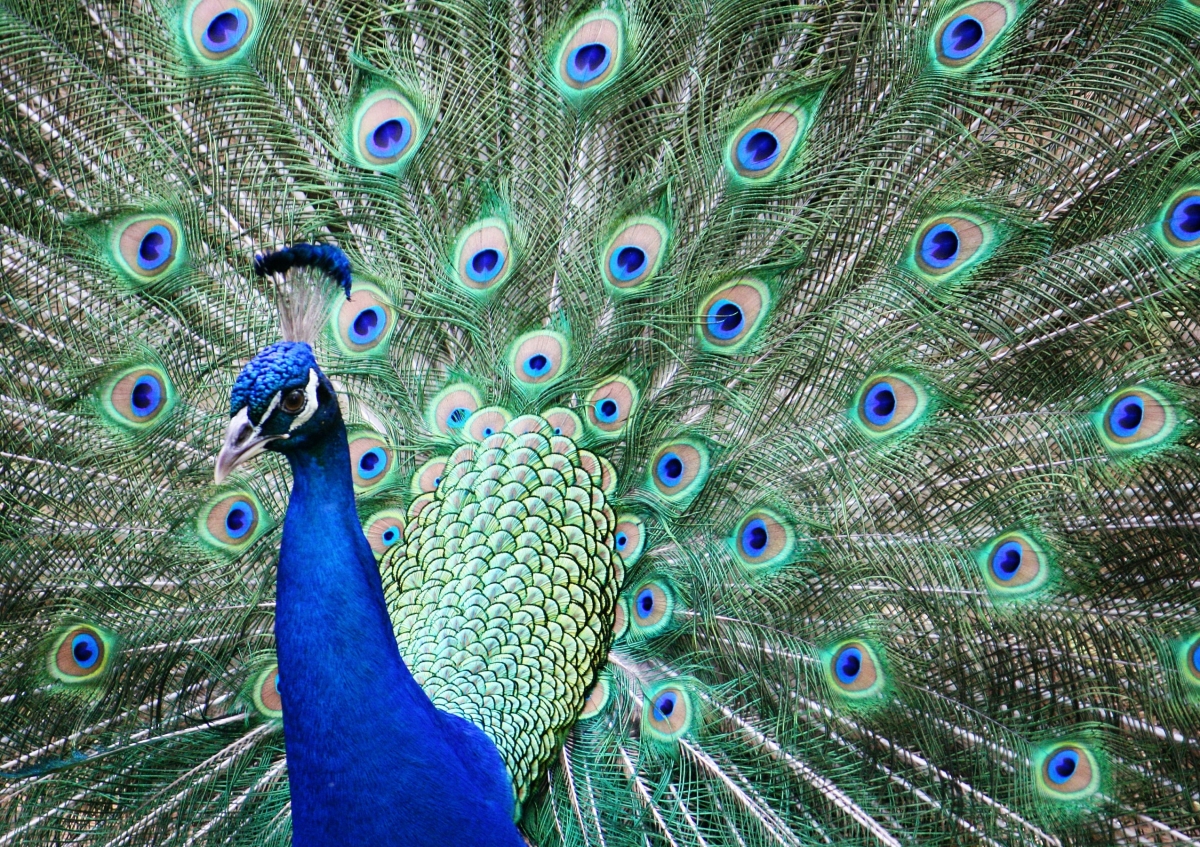 Scenario 2
You sit down to study, with a clear idea of what you need to accomplish in the next hour or two. You jot down a quick to-do list, and allocate a rough time to each item. You number the tasks in the most logical order for completing them, and you crack on. You might not have finished them all by the time your study session ends, but you've made some headway and now have something to build upon.

Can you see the difference?
Being clear about what you want to achieve in the time available to you will help focus your mind, and ensure you complete tasks in an orderly manner and on time.
Click the arrows below to see how Hermione, a second-year Psychology student, uses a one-minute plan to give her study sessions a sharper focus.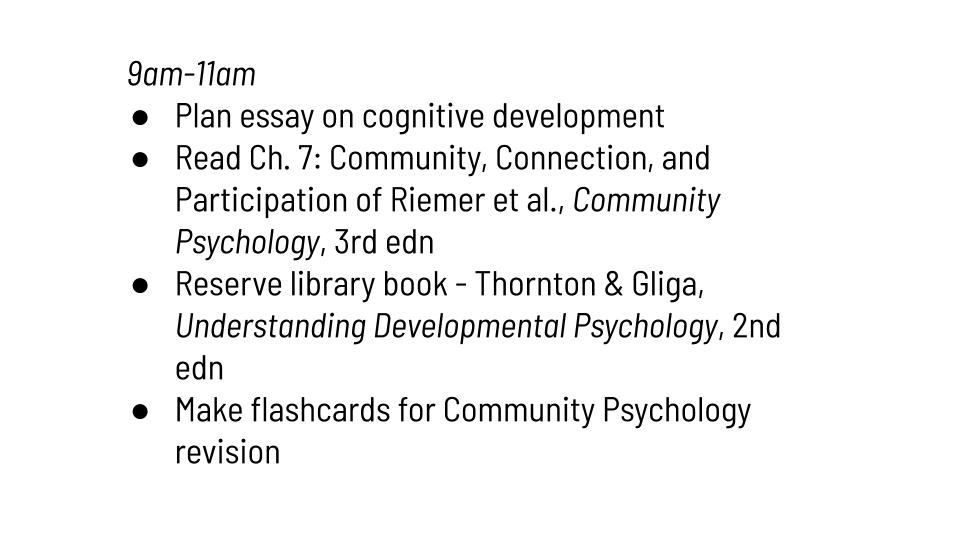 Hermione begins by noting down a few tasks she needs to do, and the time available to her that morning.
She then assigns each task a rough time limit.
Her assignment isn't due for another few weeks, so Hermione allots 40 minutes to mapping out ideas and finding relevant books and articles.
She pencils in 40 minutes to read the chapter from Community Psychology. Using the discussion questions for this afternoon's seminar to guide her reading, she scans the text and focuses on the sections which are most relevant to her seminar.
From experience, reserving books via the library website shouldn't take more than 5-10 minutes.
Lecture notes are to hand and flashcards will be made for five key research projects. It's achievable in 30 minutes, but as it's a longer-term task it doesn't matter if she can't get it all done in the time available.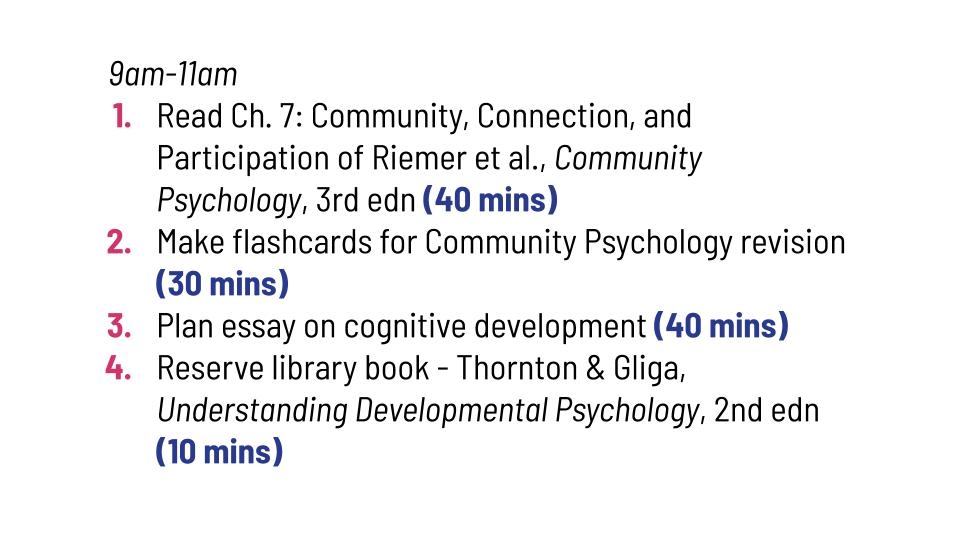 Finally, she puts them in a logical order.
Hermione decides to tackle the chapter reading first, as her seminar is this afternoon. If she hasn't read the chapter, and understood the key theories and concepts within it, she won't be able to contribute much to the discussion.
Hermione plans to make flashcards next, while the concepts and theories discussed in the chapter are fresh in her mind.
The essay isn't so urgent, so Hermione puts it further down her list.
Hermione puts reserving the library book last on her list as she may well identify other useful books and articles whilst mapping out ideas for her essay. By doing this task last, she can reserve all of these in one go, rather than dipping in and out of the library website, thereby saving some time.
More from Bloomsbury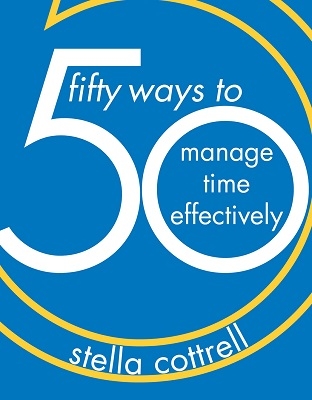 This blog was inspired by an idea in 50 Ways to Manage Time Effectively, by Stella Cottrell.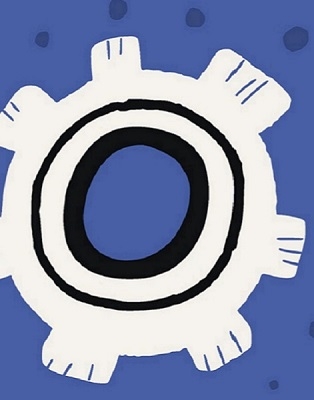 Editor's highlights